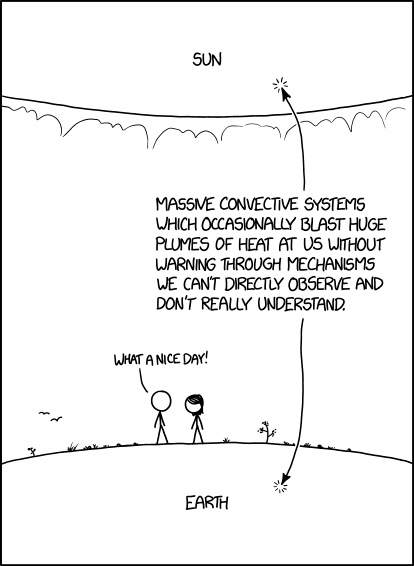 Sun and Earth
(alt-text)
But we don't need to worry about the boiling masses sandwiching the thin layer in which we live, since we're so fragile and short-lived that it's unlikely to kill us before something else does! Wait, why doesn't that sound reassuring?
Still mourning the demise of Google Reader? You can
sign up to get new comics delivered by email
here
.