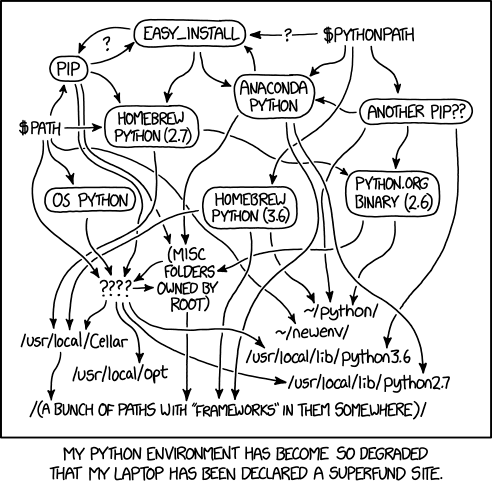 Python Environment
(alt-text)
The Python environmental protection agency wants to seal it in a cement chamber, with pictorial messages to future civilizations warning them about the danger of using sudo to install random Python packages.
Still mourning the demise of Google Reader? You can
sign up to get new comics delivered by email
here
.