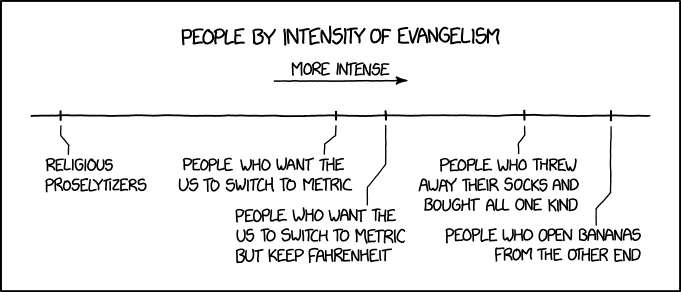 Evangelism
(alt-text)
The wars between the "OTHER PRIMATES OPEN THEM FROM THE SMALL END" faction versus the "BUT THE LITTLE BIT OF BANANA AT THE SMALL END IS GROSS" faction consumed Europe for generations.
Still mourning the demise of Google Reader? You can
sign up to get new comics delivered by email
here
.