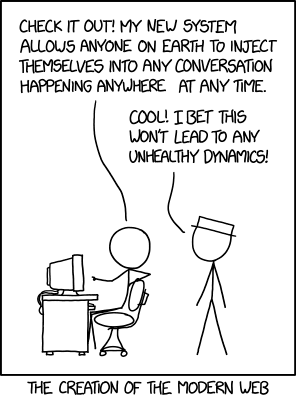 Conversational Dynamics
(alt-text)
"You should make it so people can search for and jump into hundreds of conversations at once if they want." "Ooh, good idea! I imagine only the most well-informed people with the most critical information to share will use that feature."
Still mourning the demise of Google Reader? You can
sign up to get new comics delivered by email
here
.