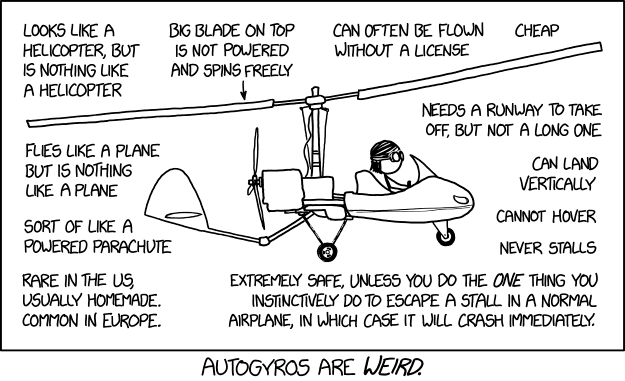 Autogyros
(alt-text)
I understand modern autogyros are much more stable, so I've probably angered the autogyro people by impugning their safety. Once they finish building the autogyros they've been working on in their garages for 10 years, they'll come after me.
Still mourning the demise of Google Reader? You can
sign up to get new comics delivered by email
here
.