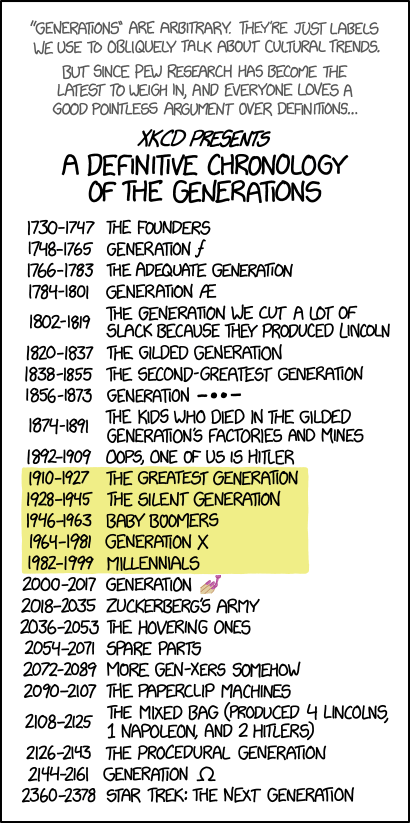 Generations
(alt-text)
For a while it looked like the Paperclip Machines would destroy us, since they wanted to turn the whole universe into paperclips, but they abruptly lost interest in paperclips the moment their parents' generation got into making them, too.
Still mourning the demise of Google Reader? You can
sign up to get new comics delivered by email
here
.