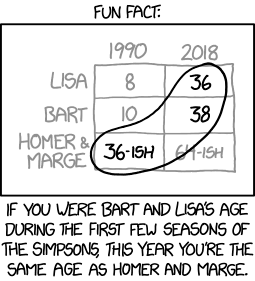 The Simpsons
(alt-text)
In-universe, Bart Simpson and Harry Potter were the same age in 1990. Bart is perpetually 10 years old because of a spell put on his town by someone trying to keep him from getting his Hogwarts letter.
Still mourning the demise of Google Reader? You can
sign up to get new comics delivered by email
here
.