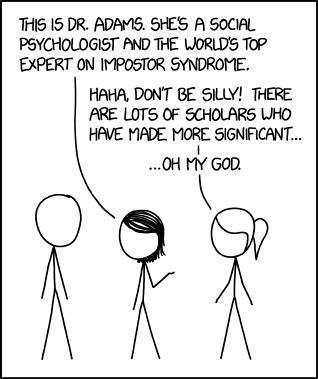 Impostor Syndrome
(alt-text)
It's actually worst in people who study the Dunning–Kruger effect. We tried to organize a conference on it, but the only people who would agree to give the keynote were random undergrads.
Still mourning the demise of Google Reader? You can
sign up to get new comics delivered by email
here
.