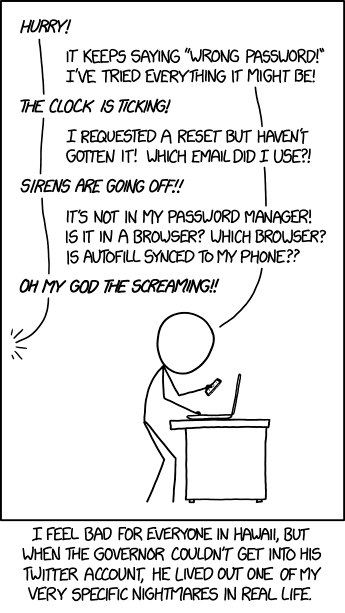 Hawaii
(alt-text)
Ok, I've got it, just need to plug in my security key. Hmm, which way does the USB go? Nope, not that way. I'll just flip it and– OH JEEZ IT FELL INTO THE VENT.
Still mourning the demise of Google Reader? You can
sign up to get new comics delivered by email
here
.