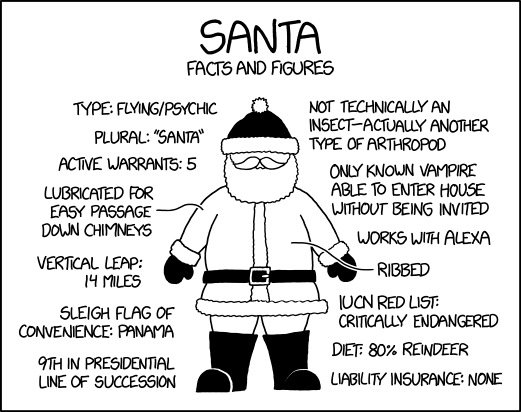 Santa Facts
(alt-text)
We've gotten him up to 20% milk and cookies through an aggressive public campaign, but that seems to be his dietary limit. Anything above that and he starts developing nutritional deficiencies.
Still mourning the demise of Google Reader? You can
sign up to get new comics delivered by email
here
.