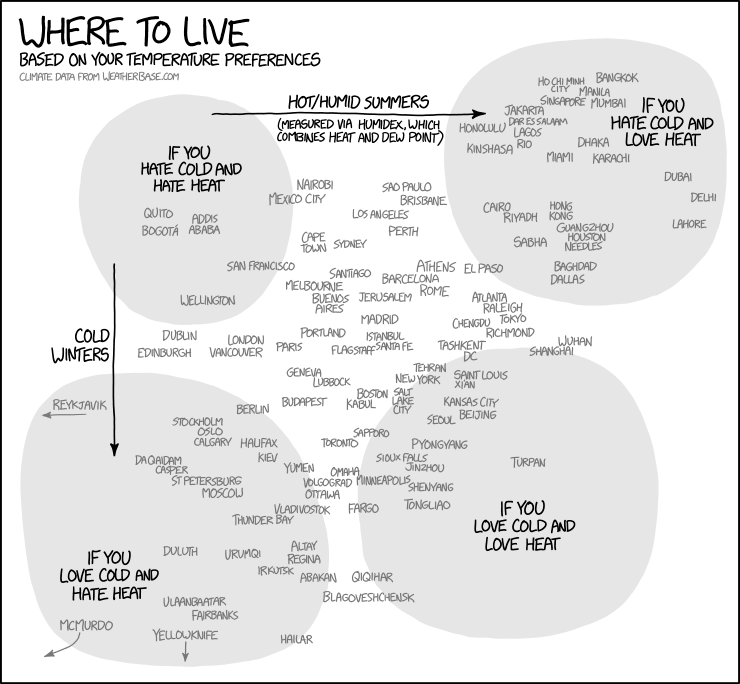 Temperature Preferences
(alt-text)
There's a supposed Mark Twain quote, "The coldest winter I ever spent was a summer in San Francisco." It isn't really by Mark Twain, but I don't know who said it—I just know they've never been to McMurdo Station.
Still mourning the demise of Google Reader? You can
sign up to get new comics delivered by email
here
.