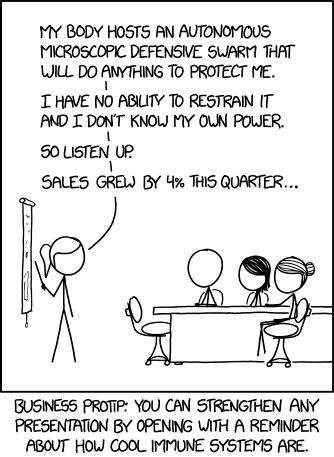 Immune System
(alt-text)
It also helps with negotiation. "Look, if it were up to me, *I'd* accept your offer, but my swarm of autonomous killer cells literally can't be reasoned with. It's out of my hands!"
Still mourning the demise of Google Reader? You can
sign up to get new comics delivered by email
here
.