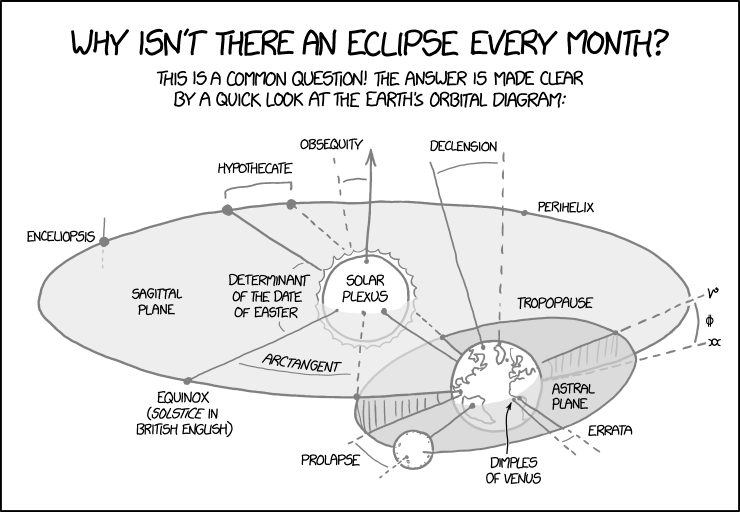 Earth Orbital Diagram
(alt-text)
You shouldn't look directly at a partial eclipse because of the damage that can be caused by improperly aligning the solar-lunar orbital plane with the orbital bones around your eye.
Still mourning the demise of Google Reader? You can
sign up to get new comics delivered by email
here
.