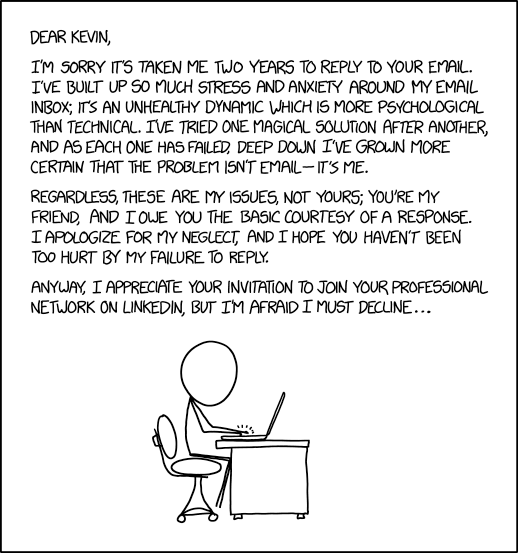 Email Reply
(alt-text)
I would be honored, but I know I don't belong in your network. The person you invited was someone who had not yet inflicted this two-year ordeal upon you. I'm no longer that person.
Still mourning the demise of Google Reader? You can
sign up to get new comics delivered by email
here
.