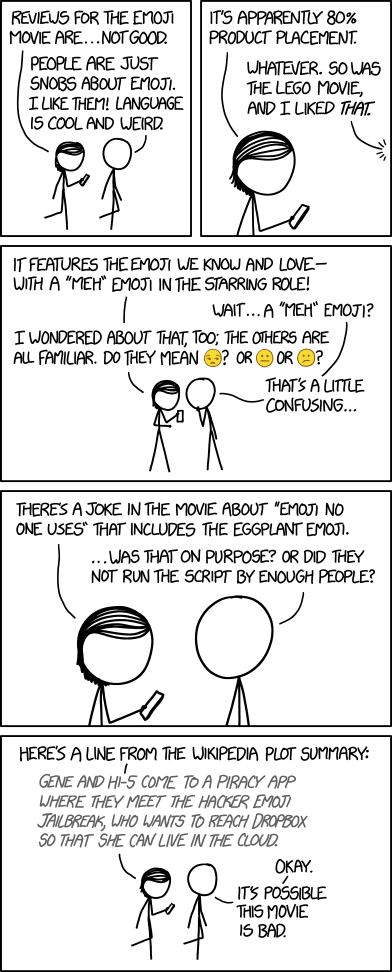 Emoji Movie Reviews
(alt-text)
There's this idea that emoji are bad for communication because they replace ambiguity and nuance with a limited set of preselected emotions, but it doesn't really survive a collision with real-world usage of the thinking face or upside-down smiley.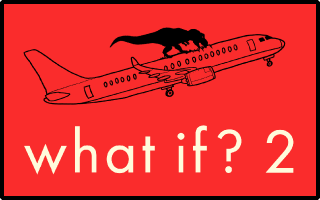 What If? 2: Additional Serious Scientific Answers to Absurd Hypothetical Questions
comes out 9/13. Preorder
here!