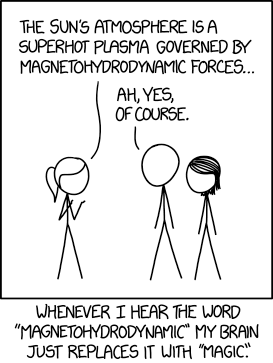 Magnetohydrodynamics
(alt-text)
Magnetohydrodynamics combines the intuitive nature of Maxwell's equations with the easy solvability of the Navier-Stokes equations. It's so straightforward physicists add "relativistic" or "quantum" just to keep it from getting boring.
Still mourning the demise of Google Reader? You can
sign up to get new comics delivered by email
here
.