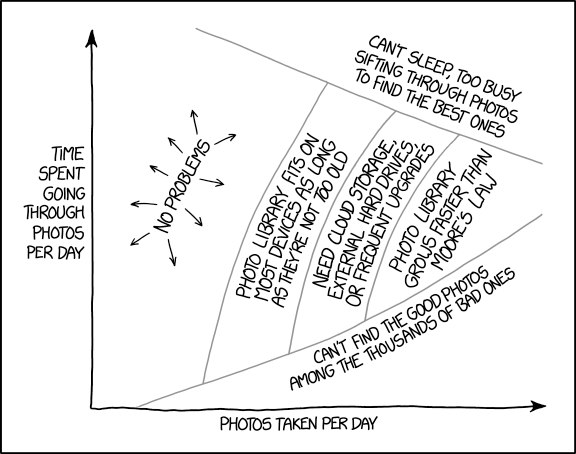 Photo Library Management
(alt-text)
A good lifehack is to use messy and unstable systems to organize your photos. That way, every five years or so it becomes obsolete and/or collapses, and you have to open it up and pick only your favorite pictures to salvage.
Still mourning the demise of Google Reader? You can
sign up to get new comics delivered by email
here
.