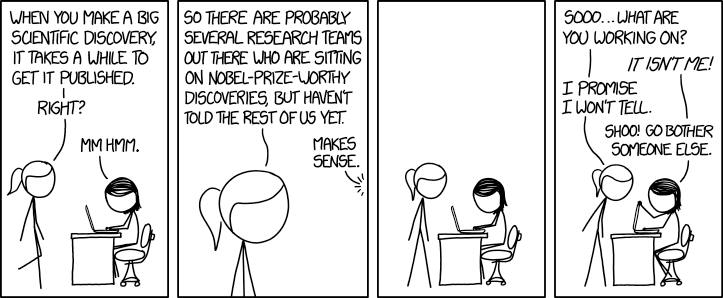 Unpublished Discoveries
(alt-text)
If you must know, I'm currently researching how to save this emailed tax form as a regular PDF so I can print and sign it. Our work isn't a lock for the Nobel, but we're in the running.
Still mourning the demise of Google Reader? You can
sign up to get new comics delivered by email
here
.