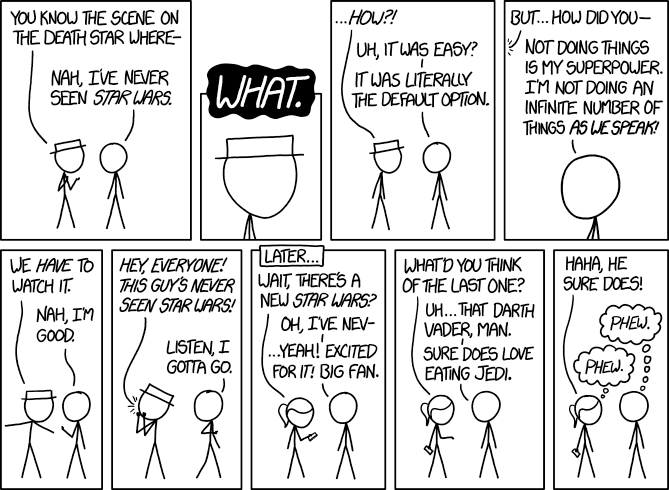 Never Seen Star Wars
(alt-text)
If anyone calls you on any weird detail, just say it's from the Jedi Prince book series, which contains so much random incongruous stuff that even most Expanded Universe/Legends fans collectively agreed to forget about it decades ago.
Still mourning the demise of Google Reader? You can
sign up to get new comics delivered by email
here
.