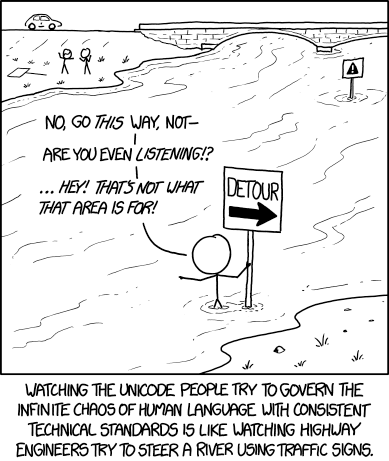 Unicode
(alt-text)
I'm excited about the proposal to add a "brontosaurus" emoji codepoint because it has the potential to bring together a half-dozen different groups of pedantic people into a single glorious internet argument.
Still mourning the demise of Google Reader? You can
sign up to get new comics delivered by email
here
.