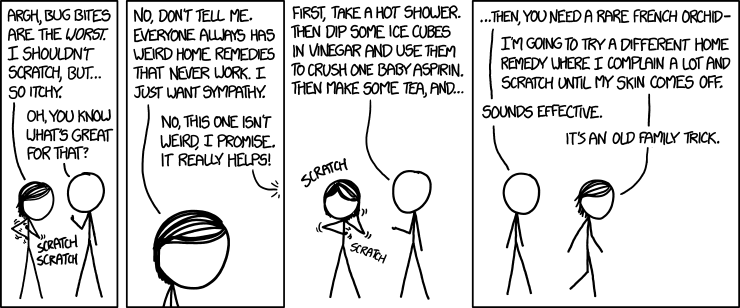 Home Itch Remedies
(alt-text)
In my experience, mosquitos and poison ivy are bad, but the very worst itch comes from bites from chiggers (Trombicula alfreddugesi). They're found across the American south and great plains, so the best home remedy is to move to Iceland.
Still mourning the demise of Google Reader? You can
sign up to get new comics delivered by email
here
.