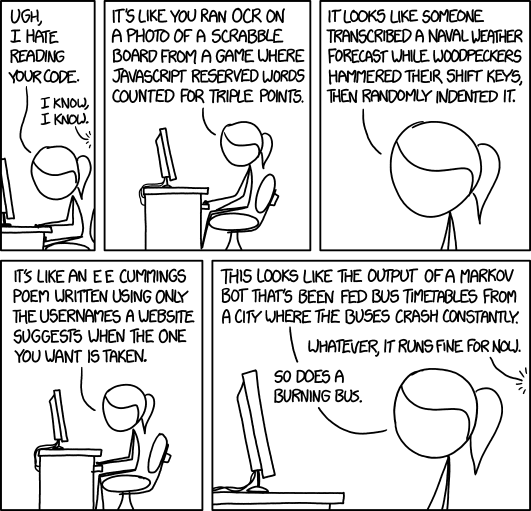 Code Quality 2
(alt-text)
It's like you tried to define a formal grammar based on fragments of a raw database dump from the QuickBooks file of a company that's about to collapse in an accounting scandal.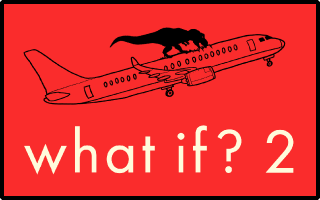 Preorder
What If? 2
(all US preorders eligible) and
enter our contest
for a chance to win a dedicated comic and What If blog post!