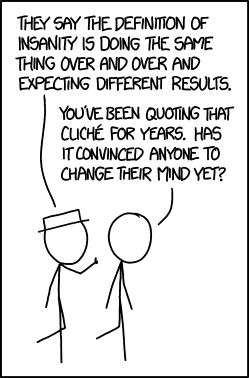 Insanity
(alt-text)
I looked up "insanity" in like 10 different dictionaries and none of them said anything like that. Neither did the DSM-4. But I'll keep looking. Maybe it's in the DSM-5!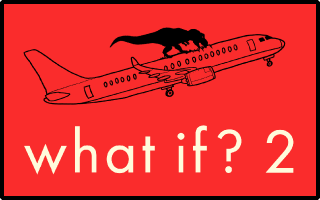 Preorder
What If? 2
(all US preorders eligible) and
enter our contest
for a chance to win a dedicated comic and What If blog post!