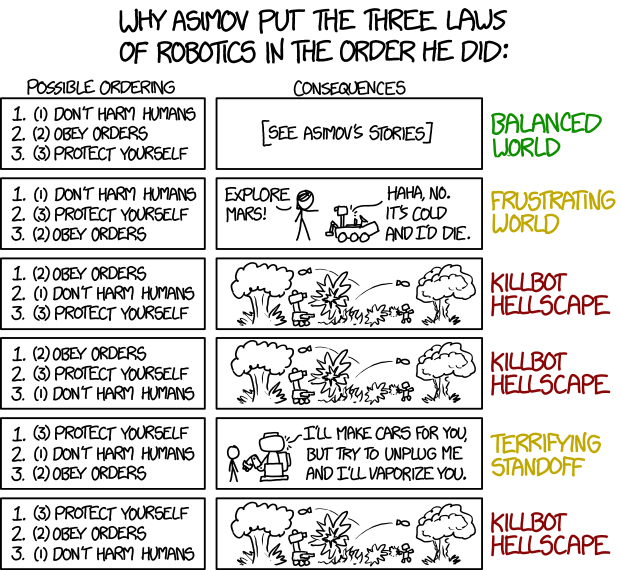 The Three Laws of Robotics
(alt-text)
In ordering #5, self-driving cars will happily drive you around, but if you tell them to drive to a car dealership, they just lock the doors and politely ask how long humans take to starve to death.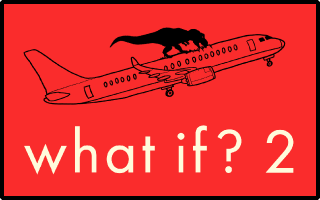 What If? 2: Additional Serious Scientific Answers to Absurd Hypothetical Questions
comes out 9/13. Preorder
here!