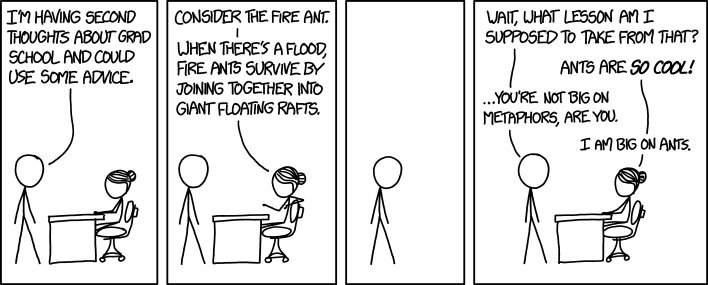 Fire Ants
(alt-text)
Here in the entomology department, we have a simple two-step formula for answering any question: (1) ants are cool, and (2) we forgot the question because we were thinking about ants.
Still mourning the demise of Google Reader? You can
sign up to get new comics delivered by email
here
.