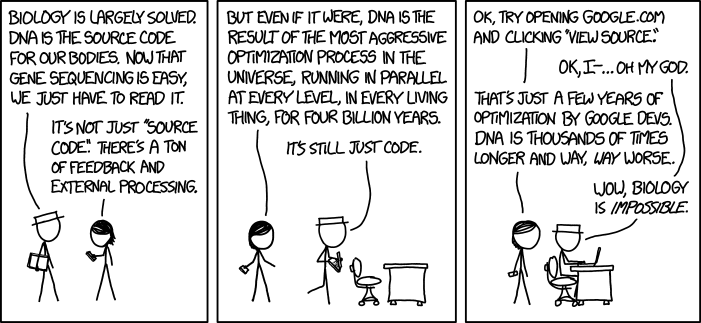 DNA
(alt-text)
Researchers just found the gene responsible for mistakenly thinking we've found the gene for specific things. It's the region between the start and the end of every chromosome, plus a few segments in our mitochondria.
Still mourning the demise of Google Reader? You can
sign up to get new comics delivered by email
here
.