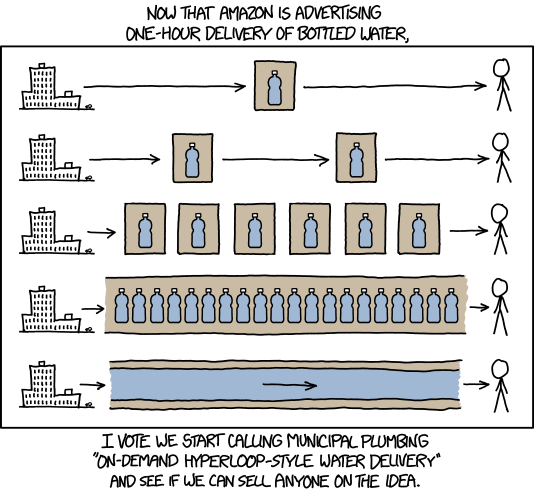 Water Delivery
(alt-text)
When I was a kid, I asked my parents why our houses didn't have toothpaste pipes in addition to water ones. I'm strangely pleased to see Amazon thinking the same way.
Still mourning the demise of Google Reader? You can
sign up to get new comics delivered by email
here
.