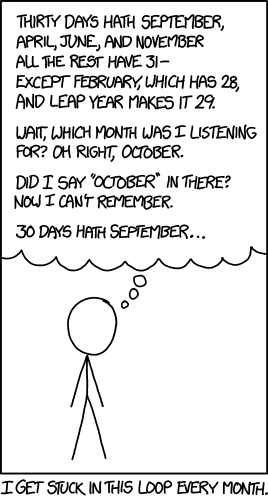 30 Days Hath September
(alt-text)
There's a cool mental calculation hack I recently learned for this: If you open the calendar app on your phone or computer, the highest-numbered box along the bottom is equal to the number of days in the month!
Still mourning the demise of Google Reader? You can
sign up to get new comics delivered by email
here
.