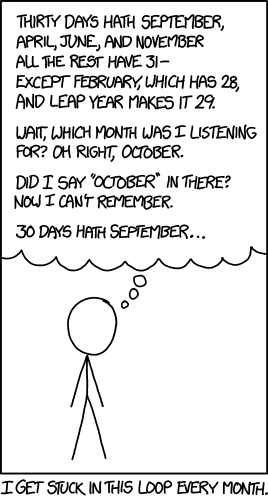 30 Days Hath September
(alt-text)
There's a cool mental calculation hack I recently learned for this: If you open the calendar app on your phone or computer, the highest-numbered box along the bottom is equal to the number of days in the month!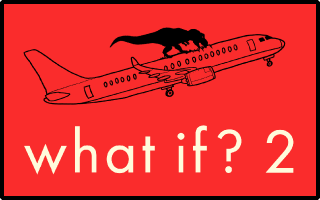 What If? 2: Additional Serious Scientific Answers to Absurd Hypothetical Questions
comes out 9/13. Preorder
here!