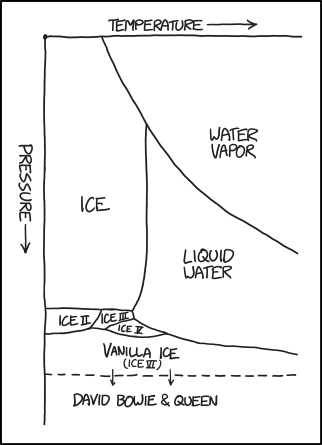 Water Phase Diagram
(alt-text)
Vanilla Ice was produced in small quantities for years, but it wasn't until the 90s that experimenters collaborated to produce a sample that could survive at room temperature for several months.
Still mourning the demise of Google Reader? You can
sign up to get new comics delivered by email
here
.