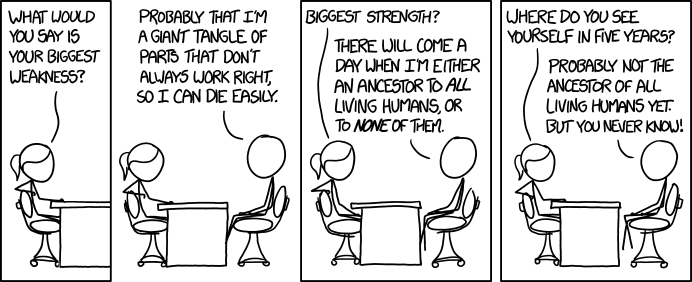 Strengths and Weaknesses
(alt-text)
Do you need me to do a quicksort on the whiteboard or produce a generation of offspring or something? It might take me a bit, but I can do it.
Still mourning the demise of Google Reader? You can
sign up to get new comics delivered by email
here
.