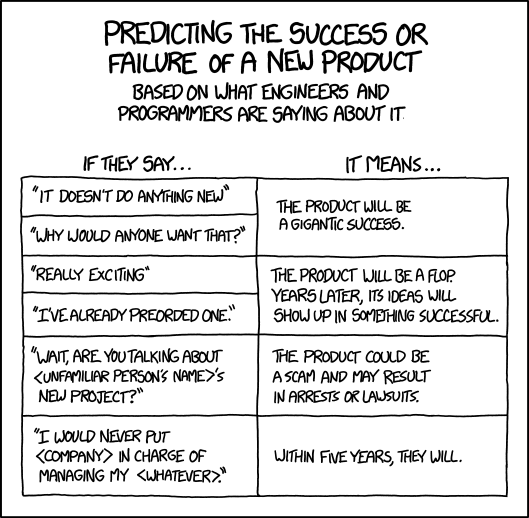 New Products
(alt-text)
If you ever hear "Wait, is that Kim Dotcom's new project? I'm really excited about it and already signed up, although I'm a little nervous about whether everyone should hand over control of their medical...", it's time to dig a bunker in your backyard.
Still mourning the demise of Google Reader? You can
sign up to get new comics delivered by email
here
.