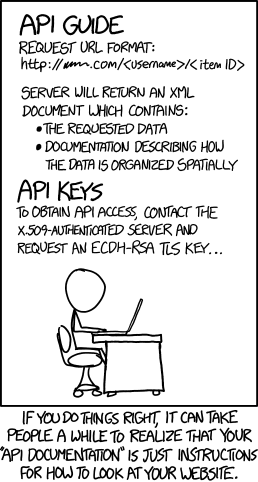 API
(alt-text)
ACCESS LIMITS: Clients may maintain connections to the server for no more than 86,400 seconds per day. If you need additional time, you may contact IERS to file a request for up to one additional second.
Still mourning the demise of Google Reader? You can
sign up to get new comics delivered by email
here
.