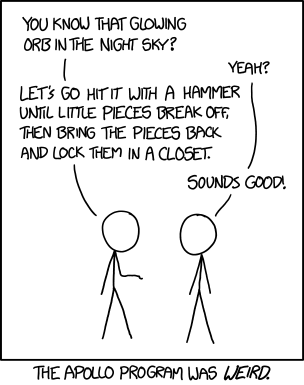 Orb Hammer
(alt-text)
Ok, but make sure to get lots of pieces of rock, because later we'll decide to stay in a room on our regular orb and watch hammers hold themselves and hit rocks for us, and they won't bring us very many rocks.
Still mourning the demise of Google Reader? You can
sign up to get new comics delivered by email
here
.