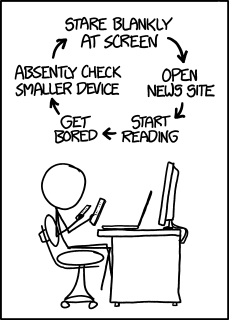 Loop
(alt-text)
Ugh, today's kids are forgetting the old-fashioned art of absentmindedly reading the same half-page of a book over and over and then letting your attention wander and picking up another book.
Still mourning the demise of Google Reader? You can
sign up to get new comics delivered by email
here
.