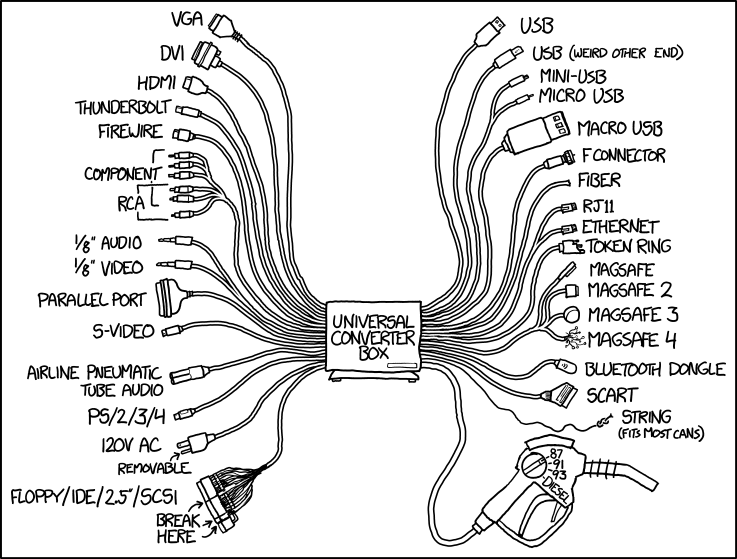 Universal Converter Box
(alt-text)
Comes with a 50-lb sack of gender changers, and also an add-on device with a voltage selector and a zillion circular center pin DC adapter tips so you can power any of those devices from the 90s.
Still mourning the demise of Google Reader? You can
sign up to get new comics delivered by email
here
.