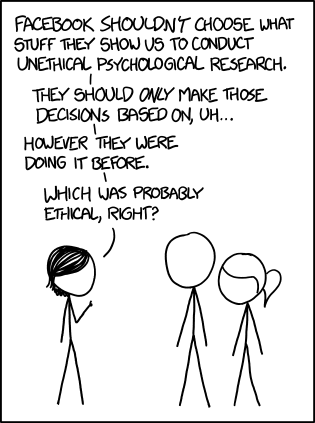 Research Ethics
(alt-text)
I mean, it's not like we could just demand to see the code that's governing our lives. What right do we have to poke around in Facebook's private affairs like that?
Still mourning the demise of Google Reader? You can
sign up to get new comics delivered by email
here
.