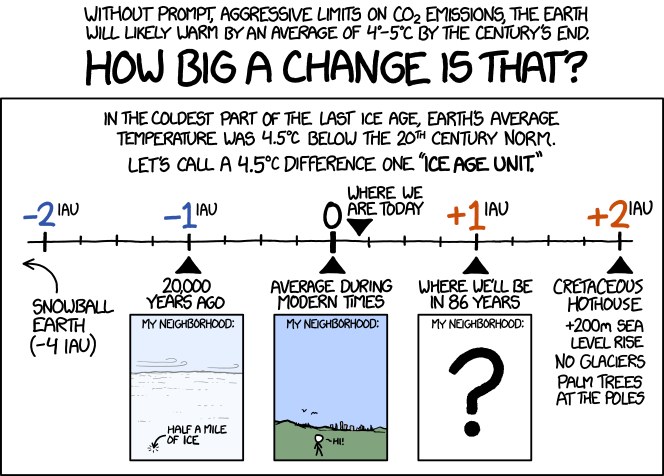 4.5 Degrees
(alt-text)
The good news is that according to the latest IPCC report, if we enact aggressive emissions limits now, we could hold the warming to 2°C. That's only HALF an ice age unit, which is probably no big deal.
Still mourning the demise of Google Reader? You can
sign up to get new comics delivered by email
here
.