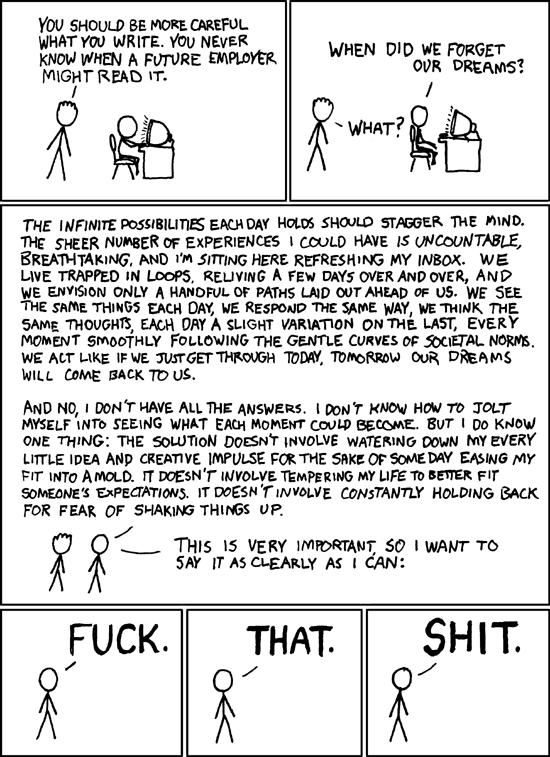 Dreams
(alt-text)
In Connor's second thesis it is stated 'There is no fate but what we make for ourselves.' Does the routine destroy our creativity or do we lose creativity and fall into the routine? Anyway, who's up for a road trip!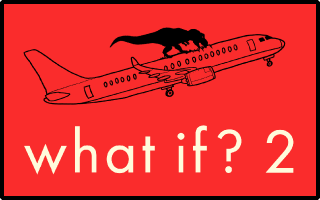 Preorder
What If? 2
(all US preorders eligible) and
enter our contest
for a chance to win a dedicated comic and What If blog post!