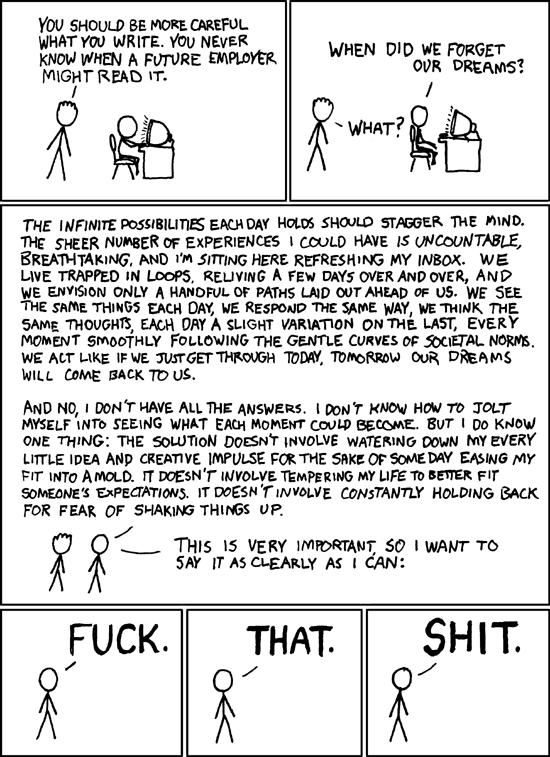 Dreams
(alt-text)
In Connor's second thesis it is stated 'There is no fate but what we make for ourselves.' Does the routine destroy our creativity or do we lose creativity and fall into the routine? Anyway, who's up for a road trip!
Still mourning the demise of Google Reader? You can
sign up to get new comics delivered by email
here
.