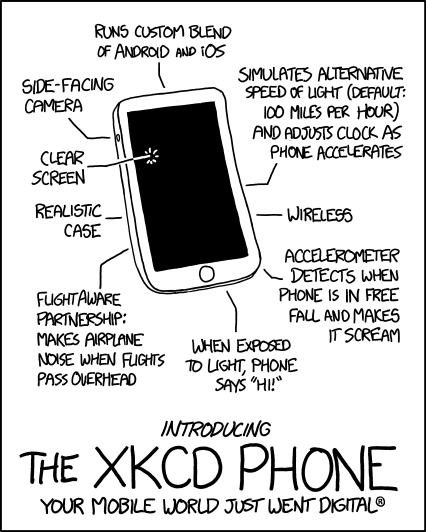 xkcd Phone
(alt-text)
Presented in partnership with Qualcomm, Craigslist, Whirlpool, Hostess, LifeStyles, and the US Chamber of Commerce. Manufactured on equipment which also processes peanuts. Price includes 2-year Knicks contract. Phone may extinguish nearby birthday candles. If phone ships with Siri, return immediately; do not speak to her and ignore any instructions she gives. Do not remove lead casing. Phone may attract/trap insects; this is normal. Volume adjustable (requires root). If you experience sudden tingling, nausea, or vomiting, perform a factory reset immediately. Do not submerge in water; phone will drown. Exterior may be frictionless. Prolonged use can cause mood swings, short-term memory loss, and seizures. Avert eyes while replacing battery. Under certain circumstances, wireless transmitter may control God.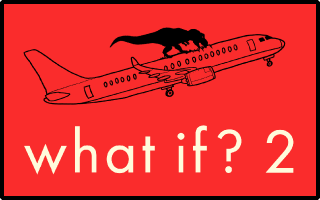 Preorder
What If? 2
(all US preorders eligible) and
enter our contest
for a chance to win a dedicated comic and What If blog post!