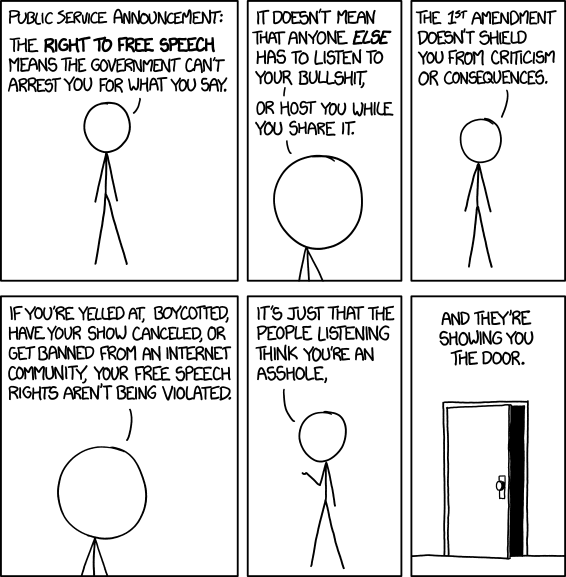 Free Speech
(alt-text)
I can't remember where I heard this, but someone once said that defending a position by citing free speech is sort of the ultimate concession; you're saying that the most compelling thing you can say for your position is that it's not literally illegal to express.
Still mourning the demise of Google Reader? You can
sign up to get new comics delivered by email
here
.