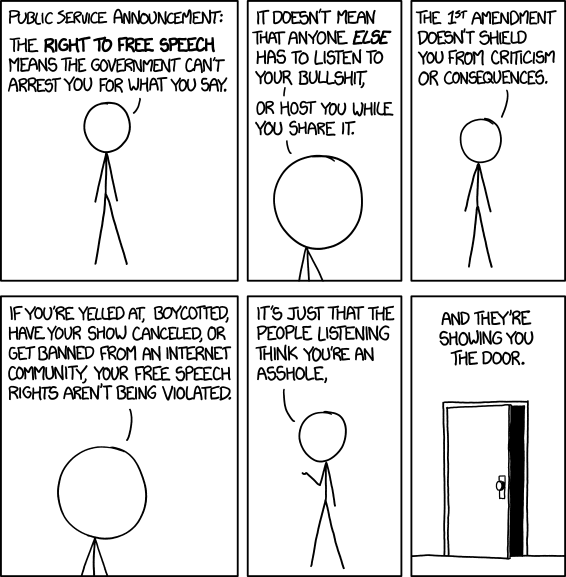 Free Speech
(alt-text)
I can't remember where I heard this, but someone once said that defending a position by citing free speech is sort of the ultimate concession; you're saying that the most compelling thing you can say for your position is that it's not literally illegal to express.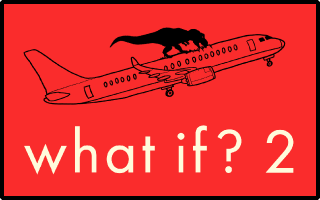 What If? 2: Additional Serious Scientific Answers to Absurd Hypothetical Questions
comes out 9/13. Preorder
here!