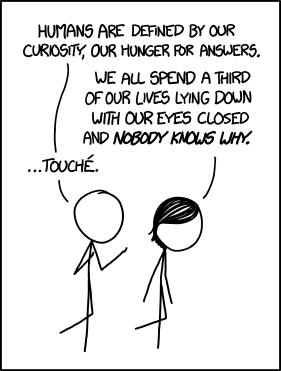 Answers
(alt-text)
Stanford sleep researcher William Dement said that after 50 years of studying sleep, the only really solid explanation he knows for why we do it is 'because we get sleepy'.
Still mourning the demise of Google Reader? You can
sign up to get new comics delivered by email
here
.