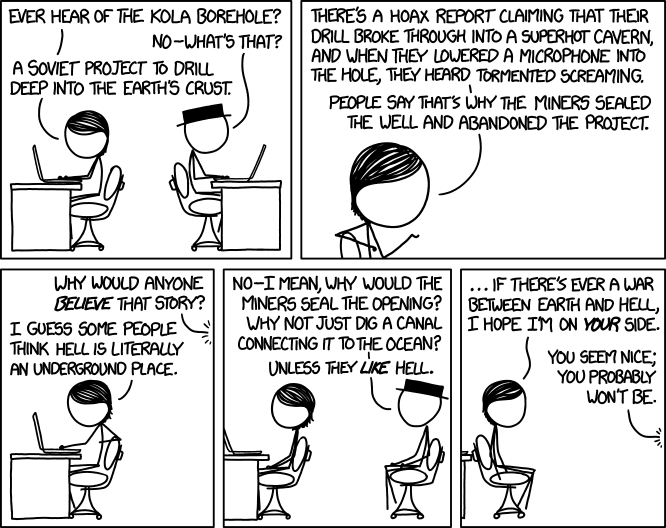 Kola Borehole
(alt-text)
Tonight's top story: Lucifer, the Prince of Darkness, died in his home this morning at the age of [unintelligible rune]. Due to the large number of sharks inhabiting his former kingdom, no body could be recovered.
Still mourning the demise of Google Reader? You can
sign up to get new comics delivered by email
here
.