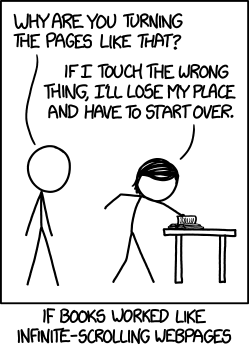 Infinite Scrolling
(alt-text)
Maybe we should give up on the whole idea of a 'back' button. 'Show me that thing I was looking at a moment ago' might just be too complicated an idea for the modern web.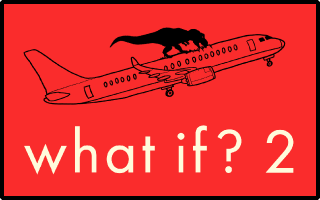 What If? 2: Additional Serious Scientific Answers to Absurd Hypothetical Questions
comes out 9/13. Preorder
here!