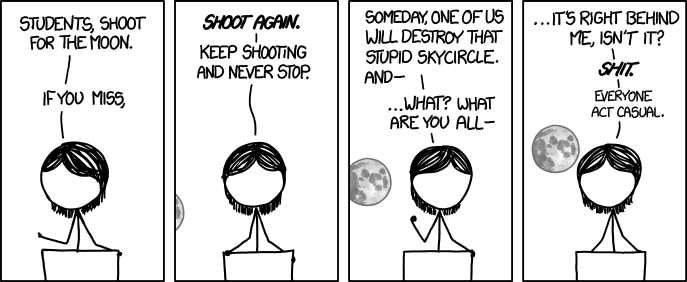 Shoot for the Moon
(alt-text)
Shoot for the Moon. If you miss, you'll end up co-orbiting the Sun alongside Earth, living out your days alone in the void within sight of the lush, welcoming home you left behind.
Still mourning the demise of Google Reader? You can
sign up to get new comics delivered by email
here
.