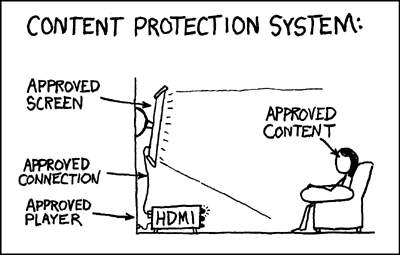 Content Protection
(alt-text)
If you think the purveyors of DRM simply want to protect artists, check out chapters 13 and 14 in Free Culture, by Lawrence Lessig. Their goal is the elimination of all culture they don't control.
Still mourning the demise of Google Reader? You can
sign up to get new comics delivered by email
here
.