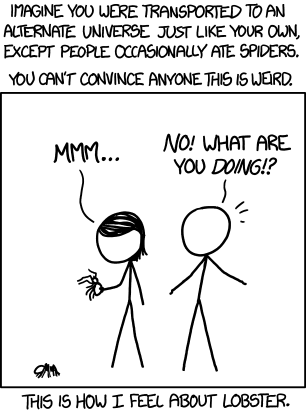 Alternate Universe
(alt-text)
As best as I can tell, I was transported here from Earth Prime sometime in the late 1990s. Your universe is identical in every way, except for the lobster thing and the thing where some of you occasionally change your clocks for some reason.
Still mourning the demise of Google Reader? You can
sign up to get new comics delivered by email
here
.