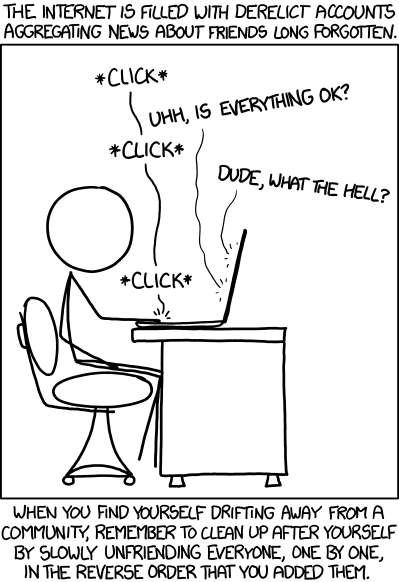 Old Accounts
(alt-text)
If you close an account while it's still friends with people, it contributes to database linkage accumulation slowdown, which is a major looming problem for web infrastructure and definitely not a thing I just made up.
Still mourning the demise of Google Reader? You can
sign up to get new comics delivered by email
here
.