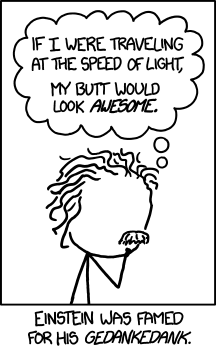 Relativity
(alt-text)
It's commonly believed that Lorentz contraction makes objects appear flatter along the direction of travel. However, this ignores light travel times. In fact, a fast-moving butt would appear rotated toward the observer but not substantially distorted. Shakira was right.
Still mourning the demise of Google Reader? You can
sign up to get new comics delivered by email
here
.