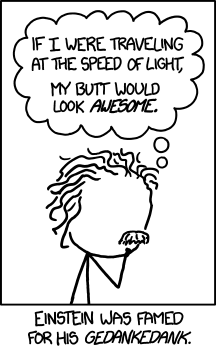 Relativity
(alt-text)
It's commonly believed that Lorentz contraction makes objects appear flatter along the direction of travel. However, this ignores light travel times. In fact, a fast-moving butt would appear rotated toward the observer but not substantially distorted. Shakira was right.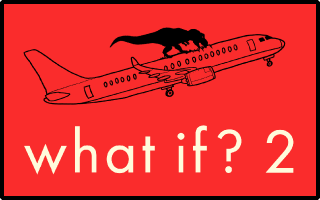 Preorder
What If? 2
(all US preorders eligible) and
enter our contest
for a chance to win a dedicated comic and What If blog post!