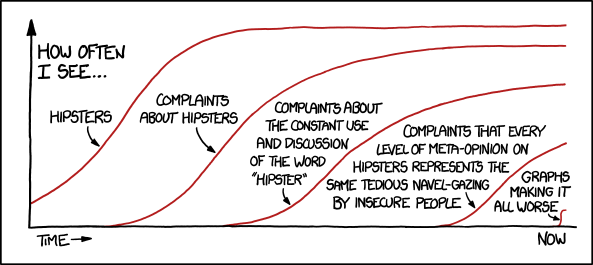 Hipsters
(alt-text)
You may point out that this very retreat into ironic detachment while still clearly participating in the thing in question is the very definition of contemporary hipsterdom. But on the other hand, wait, you're in an empty room. Who are you talking to?
Still mourning the demise of Google Reader? You can
sign up to get new comics delivered by email
here
.