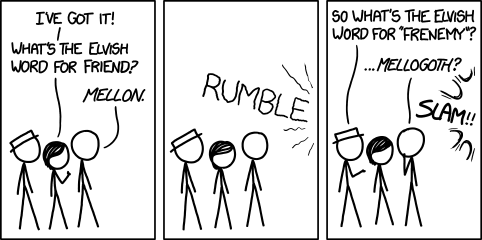 Doors of Durin
(alt-text)
If we get the doors open and plug up the dam on the Sirannon so the water rises a little, the pool will start draining into Moria. How do you think the Watcher would fare against a drenched Balrog?
Still mourning the demise of Google Reader? You can
sign up to get new comics delivered by email
here
.